Karver II tandem, the reference
The Karver II the dedicated tandem harness module becomes the perfect tandem pilot harness: light, comfortable, practical. Its shoulder-less design allows for ease of movement on the ground that no other harness equals.
The shoulder-free design also helps relieve the driver's back if the passenger refuses the floor and lays on the buttocks, carrying the load on the hips rather than on the pilot's shoulders.
Features
> Loops to be nested. Loop closure system to be nested, for safety. A simple, reliable, frost-insensitive system, dust, etc…
> Modular Harness. Ultra-simple mounting system for adding modules, such as the reversible airbag bag or the dual-seater module.
> Automatic links. 40mm automatic links delivered serial
> Foam bag of 10cm. 10cm serial MB with possibility of adding a 7cm foam bag
> Top Storage Pocket
> Easy to adjust. Adjusting the dorsal support, adjusting the leg spacing, and basta!
> Pocket Bag. In the same pocket as the foam bag of 10cm, it is possible to insert the SC biplace.
> Tandem light rescue. Adapted to the volume of modern light tandem rescue (Krisis tandem/Karré 220)
Type of Practice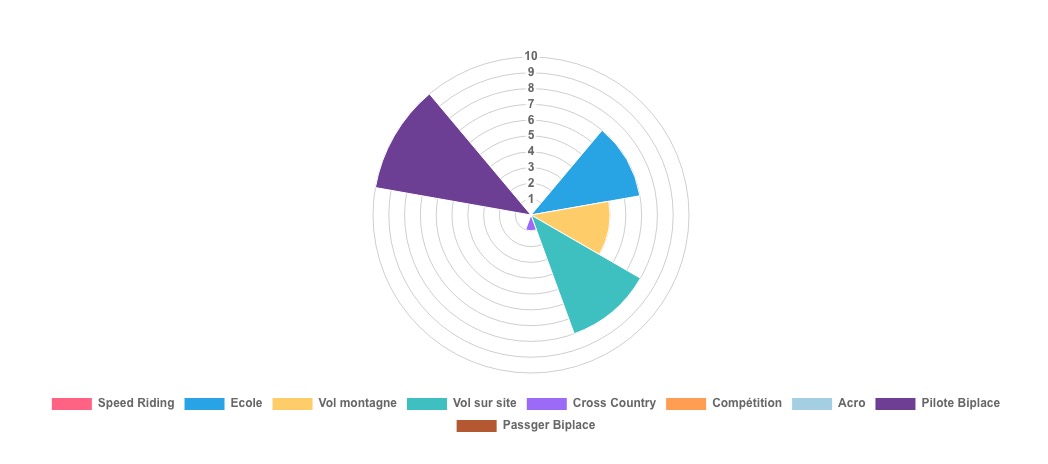 Sizes
S
M
L
XL
Pilot weight:
-170cm
155-185cm
170-195cm
185-200cm
Mass:
775g
840g
945g
1050g
Biplace Module
1350
Approval
EN 1651