Seven years after its creation, the Kolibri remains the reference in the world of light pod harnesses. Being a leader in terms of comfort and weight, it still offers the largest storage capacity on the market, a must for bivouac flights.
The Kolibri Evo will be available at the beginning of September.
Upgrade possibilities
If you own an old Kolibri, no stress! You will have the possibility to make an upgrade and transform your harness to a Kolibri Evo. More informations are coming in the next weeks…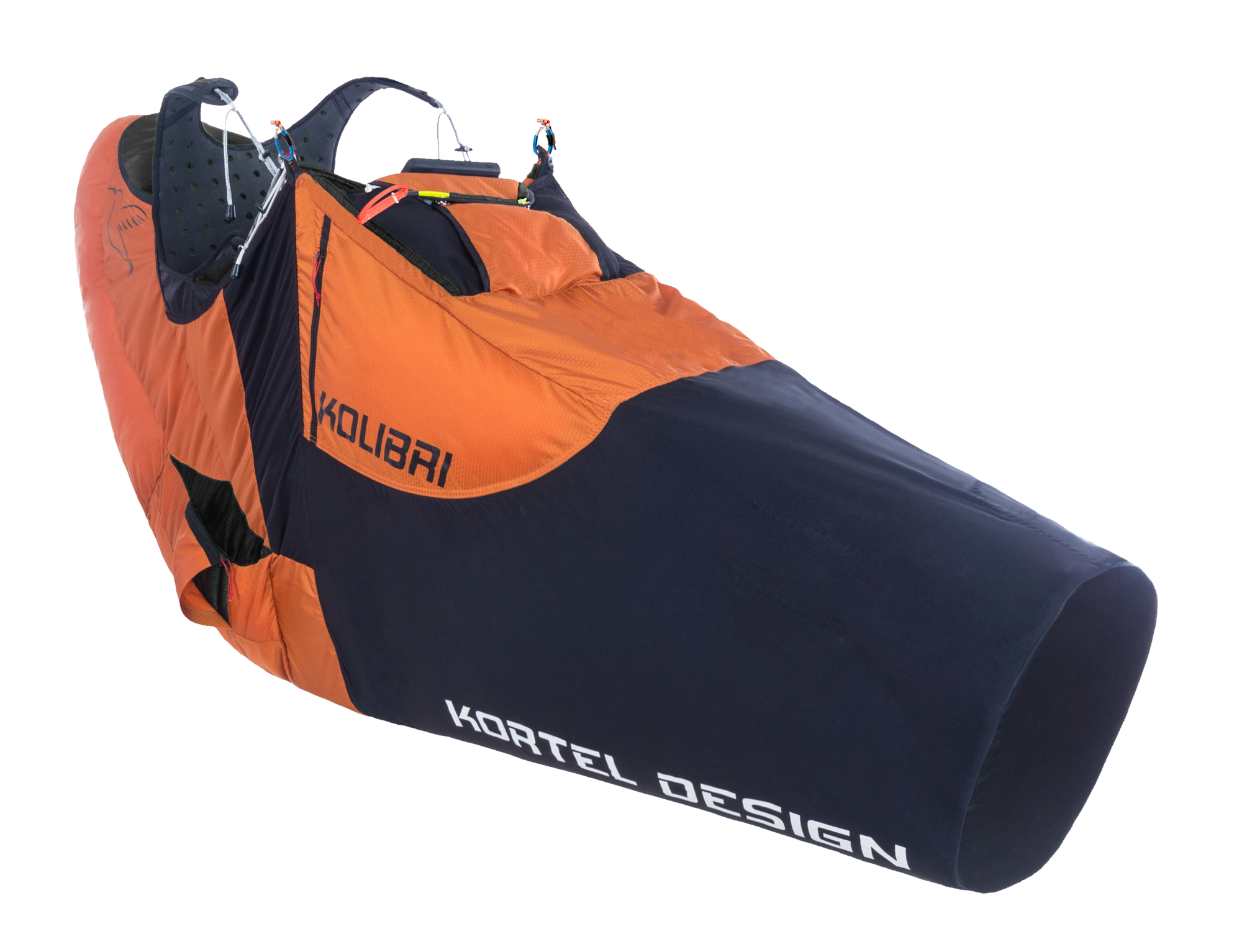 We have made some improvements to make it even better!
Opening thigh straps
Opening of one thigh becomes posible to put the harness on
New rescue handle
Rescue handle is as accesible as before but smaller: limits the risks of trouble during take-off
Sliding shoulder straps
Easier transition between sitting and standing position
Internal pocket
Internal elastic pocket under the rescue
Einfache
New way to fasten your rescue (easier for recues with integrated risers)
T-bones link
Delivered with the new T-Bone links
Compatible with metal carabiners
The new back support is now compatible with metal carabiners
Kocon closure improvement
Closing the pod locks the rescue risers at the same time
New chest belt
The chest belt is now clear from the rescue risers passage