The Kruyer III remains the mountain harness of the range. Completely reworked compared to the previous version, it incorporates a brand new 3D molded geometry. This technology offers unparalleled comfort for a harness of this weight.
It now also has a possible rescue connection to the shoulders.
A difficult takeoff ? It is now very easy to open 1 leg (or both !) to put the harness on thanks to the exclusive "Konnect" system from the Kolibri PRO (X-Alps).
Features
> Dynema lines structure
> Opening leg system
> Emergency connection to the shoulders
> Adjustable chest strap
> Possibility of fixing the Sak III (reversible bag-air-bag). The Sak III brings a gain in comfort and han- dling to the harness.
> Pre-equipment for speed-bar with LFR.
> Supplied with soft-link connectors (12g)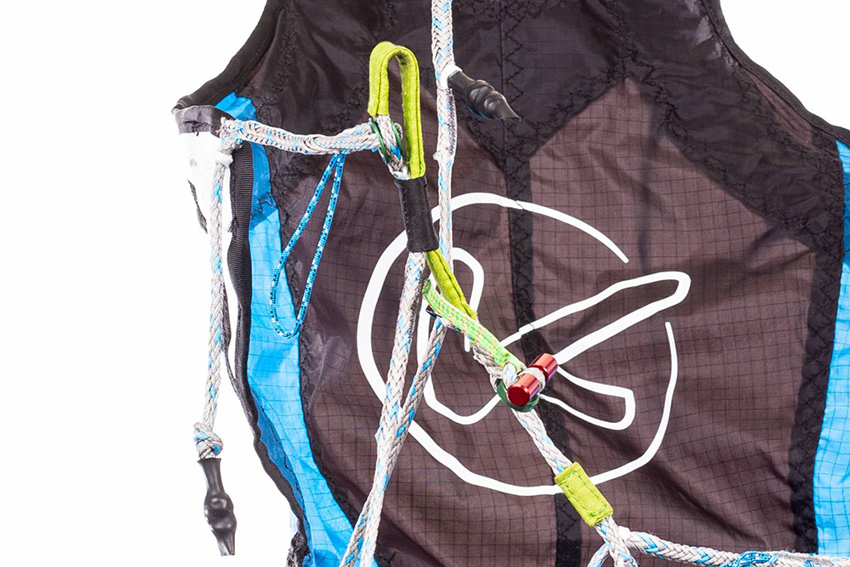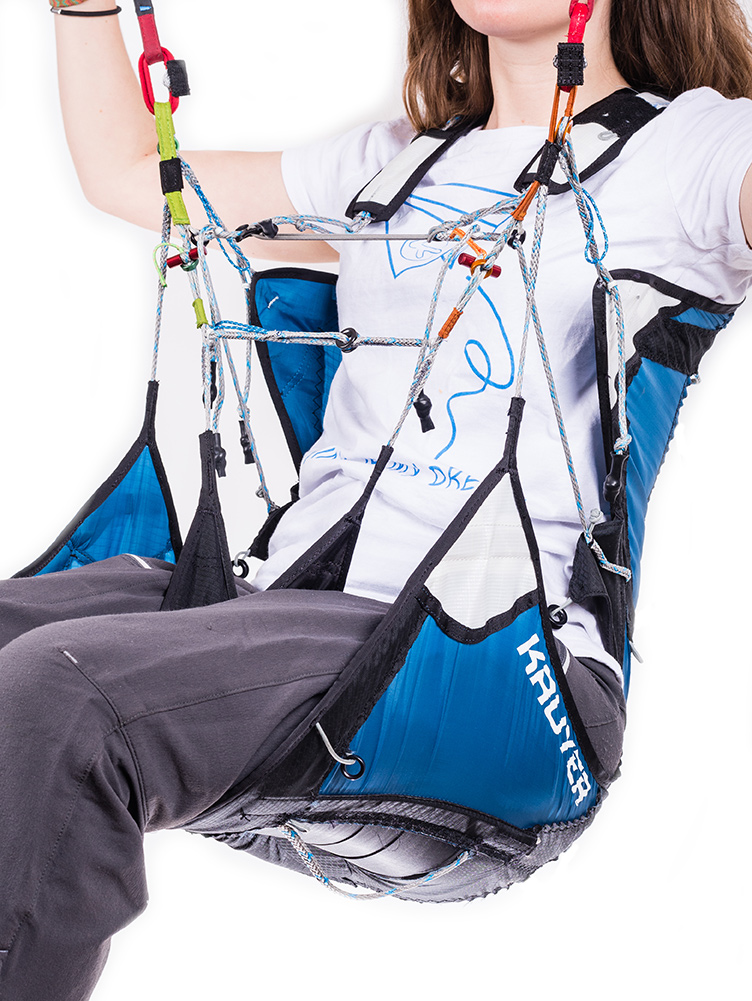 Sizes
S
M
L
XL
Pilot size
155-168 cm
168-180 cm
180-192 cm
192-205 cm
Weight:
350 g
375 g
395 g
420 g
Certification
EN 1651 & 12491 – LTF (*)
(*) If used with the Sak III


Options
> The Sak III. Reversible and removable bag-airbag.
> The Kontainer V3 light, for installation of a rescue in the ventral position.
> Kockpit – Kontainer rescue.
> Light speed-bar.