100% acro DNA!
MK1 pro is designed and engineered for acro without compromising safety.
It is the result of a development process that lasted over 3 years involving professional base jumpers and some of the best acro pilots in the world.
Here are some features:
> Available in 2 sizes (M-L)
> 3-ring release system
> One base parachute container
> Two emergency containers
> 13 cm foam protection
> 9 liter back pocket (Size M)
> Waterproof smartphone pocket
> Two large side pockets
> Geometry optimized for acrobatic flight
> Maximum comfort thanks to the semi-rigid structure
> Top quality materials
| | |
| --- | --- |
| Anleitungen | |
| HANDBUCH DOWNLOADEN (PDF) | |
SPECIFICATIONS
Certification
EN-LTF
Type of protection
Foam 13cm
Type of closing strap system

T-Lock system

Number of certification
PH_374.2022
Max peak of impact
40,34g
Speed bar included
120 g
Harness size
M
L
Pilot height
1,68 m – 1,81 m
1,79 m – 1,90 m
Total weight *
7760 gr
available soon
Distance between carabiner and seat
49 cm
available soon
Distance between carabiners
39-52 cm
available soon
*Total weight including karabiners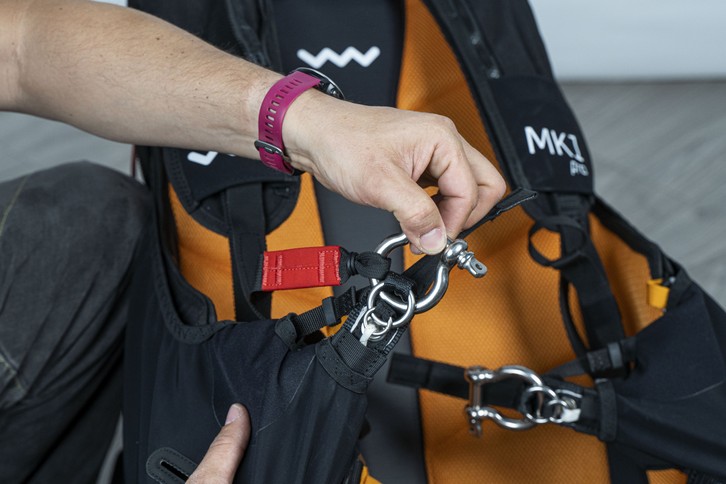 Base release system with 3 rings
The 3-ring system has been used in skydiving since the 1980s.
It allows the pilot to detach from the main canopy by opening a base jumping parachute.
The use of this system adapted to the paragliding significantly increases safety, reducing opening times.
The double emergency
MK1 pro is equipped with two containers for the reserve parachute placed under the seat, in the front on the left and right.
Any type of parachute specifically designed for paragliding can be used.
MK1 pro comes complete with four parachute deployment handles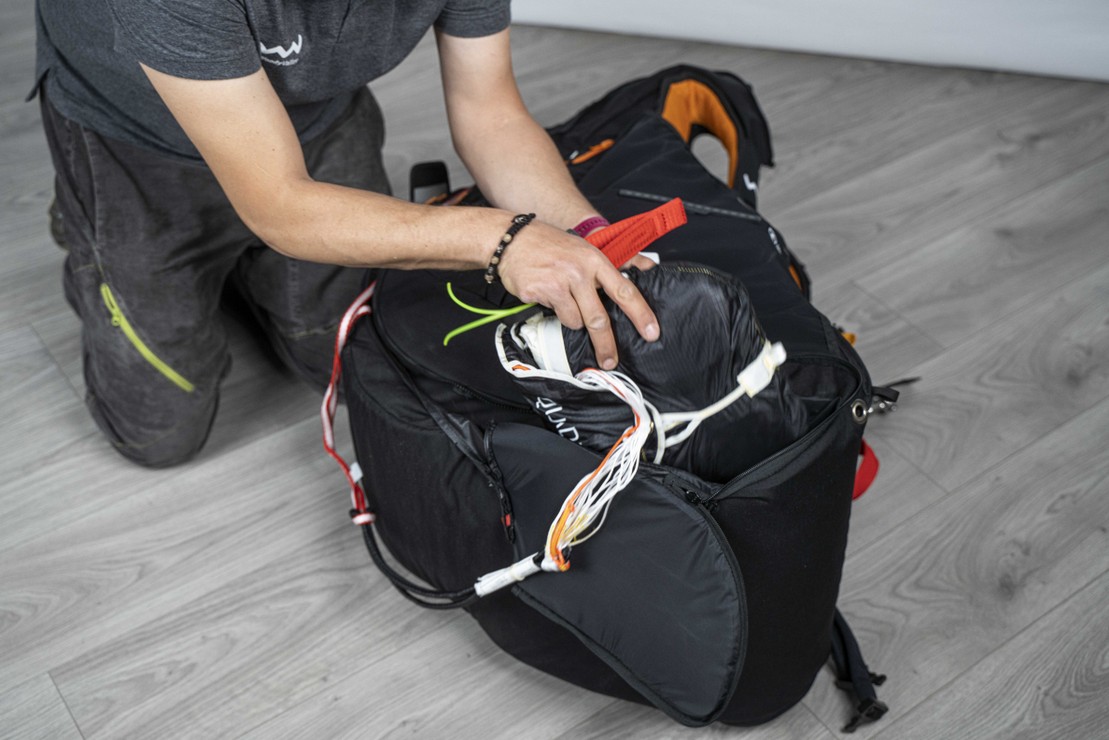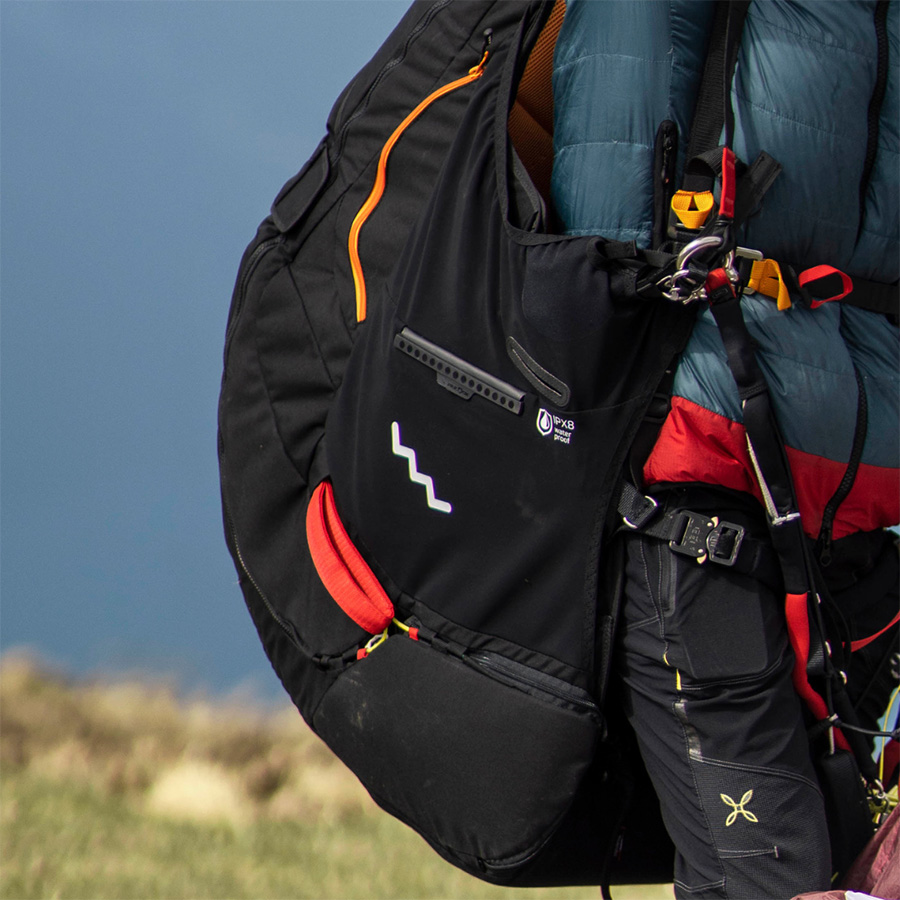 Harness features