The elastic loops on the rescue reserve container can overstretch after long use and potentially lead to a rescue deployment failure. So far no incidents are known, it is a pure precautionary measure. After the safety note 19 months ago Woody Valley now presents another approach to solve the problem.
The manufacturer recommends replacing the knotted elastic loops by such with sewed end stubs. We at High Adventure believe that the measure taken previously really does eliminate the problem. Large elastic loops change their diameter after a long period of use and should be checked each time the rescue system is repacked. If necessary, these loops can be readjusted several times to their correct length. A warning notice inside the container is another measure that we believe should be taken. We are working on a solution and will provide suitable stickers in the near future.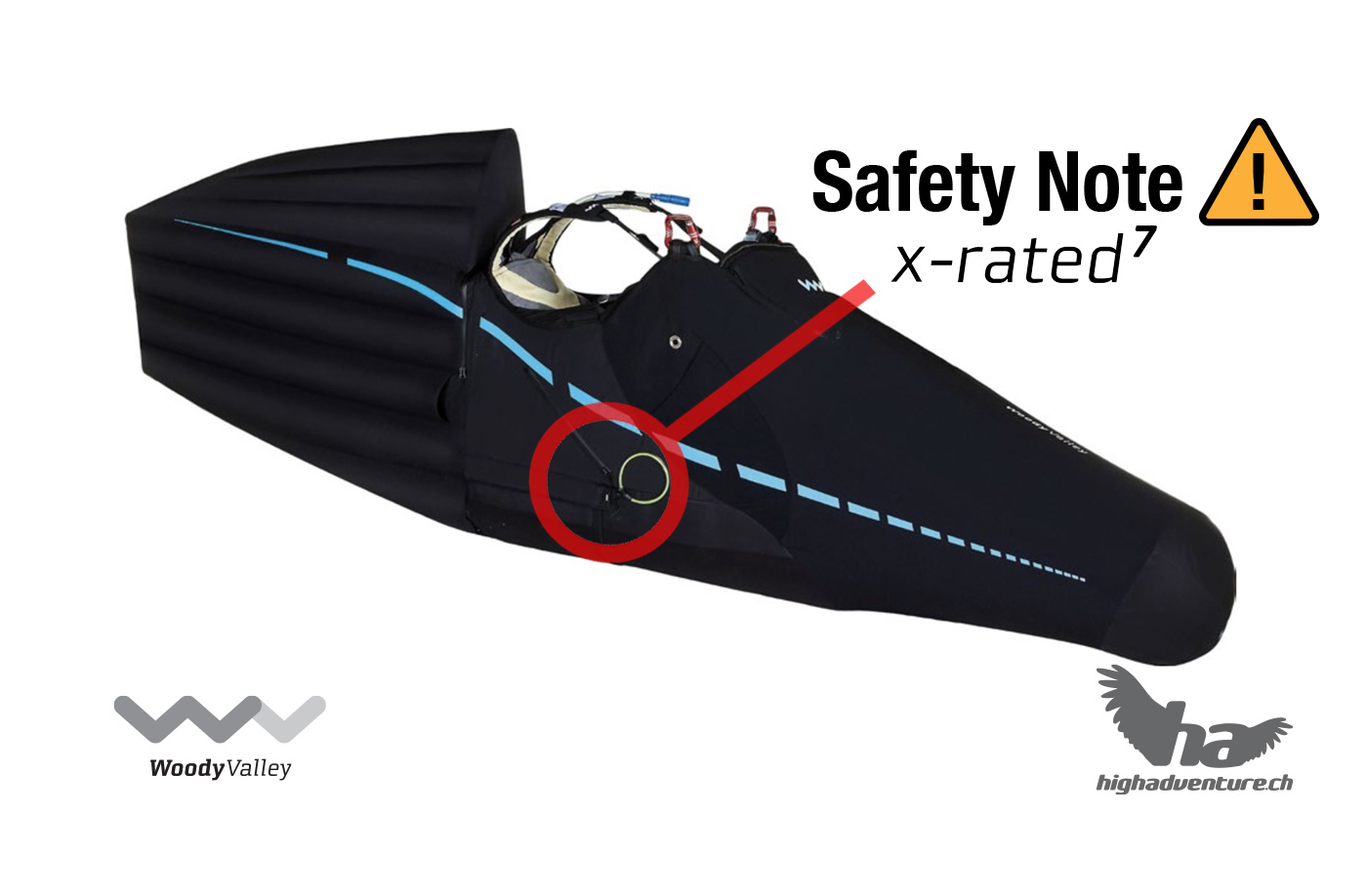 Of course we will send you the new loops on request. We accept your order via our
contact form
. Please provide us also the serial number of your X-Rated 7. You will find it on the silver type plate in the emergency parachute attachment compartment.
Due to the current health situation, the new spare parts cannot be delivered before the beginning of May. While you are waiting for the new elastic loops, check or modify the loops on your harness according to the manufacturer's instructions.