In randomized tests on the strength of T-Bones links, we have just found a break at a value lower than the assumed 24 kN. After analysis, this is a production error in the manufacturing process of the T-Bones link, which is difficult to detect during routine checks. The T-Bone links in question have a break of between 16 and 18 kN.
There is therefore no immediate safety risk for solo use of T-Bone link harnesses/risers or even rescue/rescue risers. However, due to their non-compliance with the 24KN announced, we are recalling and exchanging all T-Bone links delivered as a stand-alone product or with the Kruyer III since October 2019.
For simple identification, all T-Bone links with a blue safety bartack seam, the same colour as the protective fabric, are to be considered non-compliant. The next T-Bone links will be made with a different color bartack to identify them.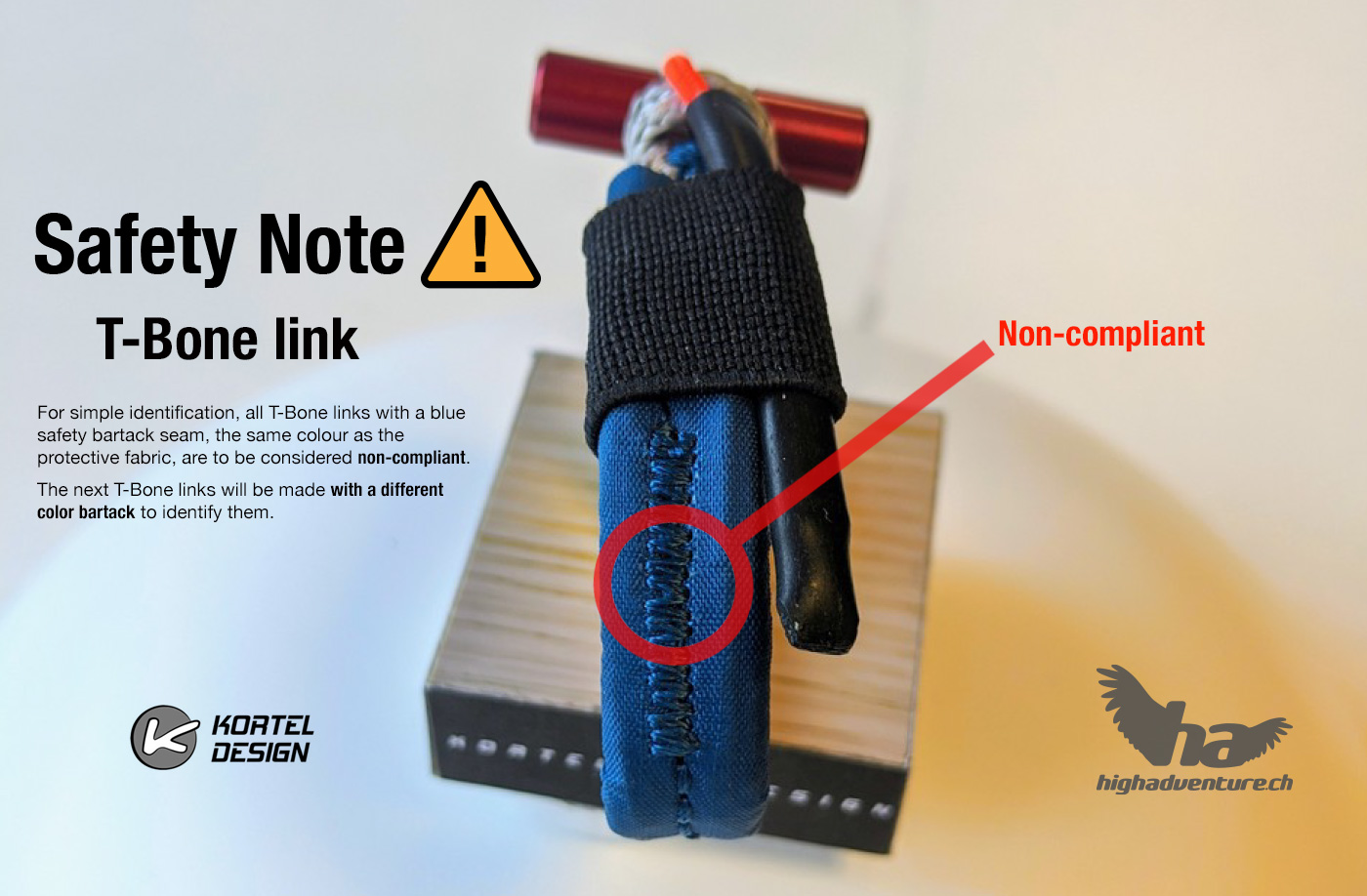 Further procedure for customers of T-Bone Links or Kruyer 3 from Switzerland:
Contact your dealer or follow the instructions on the
RMA form
. As soon as we have new T-Bone links, you will be contacted by us or your dealer.